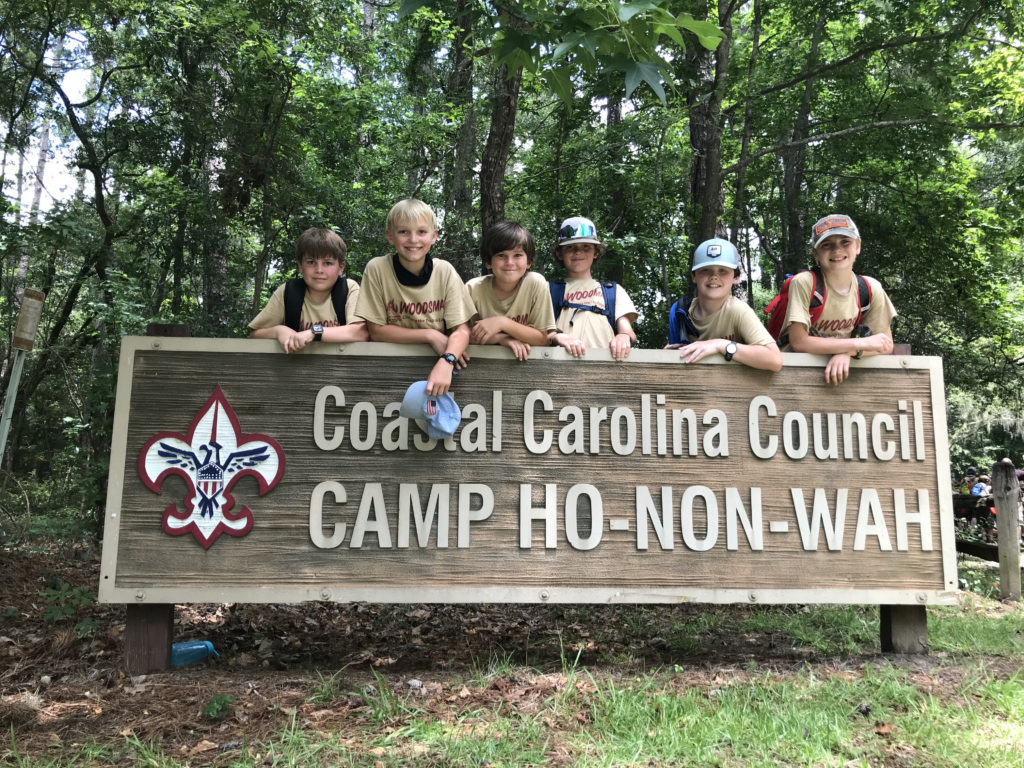 Troop 1 is ready to return to New Shirmer at Camp Ho Non Wah on Wadmalaw Island!
June 12-18, 2022 (Sunday – Saturday)
All Troop 1 scouts and Webelos 2 scouts should register, include t-shirt size, and pay the $100 deposit (refundable through May 31) using the form below. The additional balance of $290 (camp fee) plus any additional program fees will be due in May.
After registering for camp, non-first-year scouts should select their merit badge preferences using this form. Most scouts will take 4-5 merit badge classes. First-year scouts will take part in the Woodsman program and their schedules will be set automatically.
Scouts can view the Camp HNW 2022 merit badge offerings here.
The Camp HNW 2022 schedule matrix is available here.
New scouts are encouraged to watch Troop 1's Camp Ho Non Wah playlist on YouTube and to look through the Camp Ho Non Wah album on Smugmug.