Rock Climbing and Rappelling
Troop 1 Rocky Face Climbing Merit Badge Weekend
May 4-6, 2018
Troop 1 will be taking to the rocks May 4-6, 2018.  Rock Dimensions of Boone, NC will guide Troop 1 Scouts through the attainment of the Climbing Merit Badge over the course of the weekend through instruction along with climbing and rappelling on real rocks at the Rocky Face Recreation area.  Scouts who have already received this merit badge will be able to put their prior knowledge to work as they work their climbs and rappels.
WHAT TO EXPECT:
Instruction in knots, harnesses, communication, belaying and climbing movement
Top-roping on 3-4 climbs, ranging from beginner to intermediate
Belaying and backup belaying
Rappel instruction:  equipment, fireman's backup belay, techniques
Rappelling on vertical and over-hanging rock faces using various rappel devices
Rocky Face Park is a real neat and very accessible rock climbing spot that our troop visited about four years ago and had a great time doing so.
The cost for this adventure will be $95.00 per person and includes the services of Rock Dimensions, all climbing equipment, transportation, camping accommodations, a Friday night dinner stop, and Sunday morning Lunch stop.
Scouts will be responsible for supplying and preparing their two breakfasts, one lunch, and one dinner meal.  Scouts should plan to cook as if they were on a backpacking trip as we will not be taking the scout stoves and grills.
You will need a book bag to carry your lunch, water, and extra clothing to the climbing site on Saturday.  As the camping site is a small hike (about 1/8th mile) from the parking area it would be wise to have all of your gear in a backpack, but it is OK to carry a duffle.
Registration and payment will be due by the April 24th  meeting to give Rock Dimensions adequate lead time to have instructors on hand. You may learn more about Rock Dimensions on the web at www.rockdimensions.com .  Rock Dimensions requires 2 additional forms which you may download from this web page.
We will meet at the scout hut Friday at 3:30 and plan to depart by 4:00.  The arrival time back in Spartanburg on Sunday afternoon is expected to be around 12:00-1:00.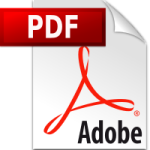 Download required forms