Friday/Saturday, 12:30 am
Dear Mom and Dad,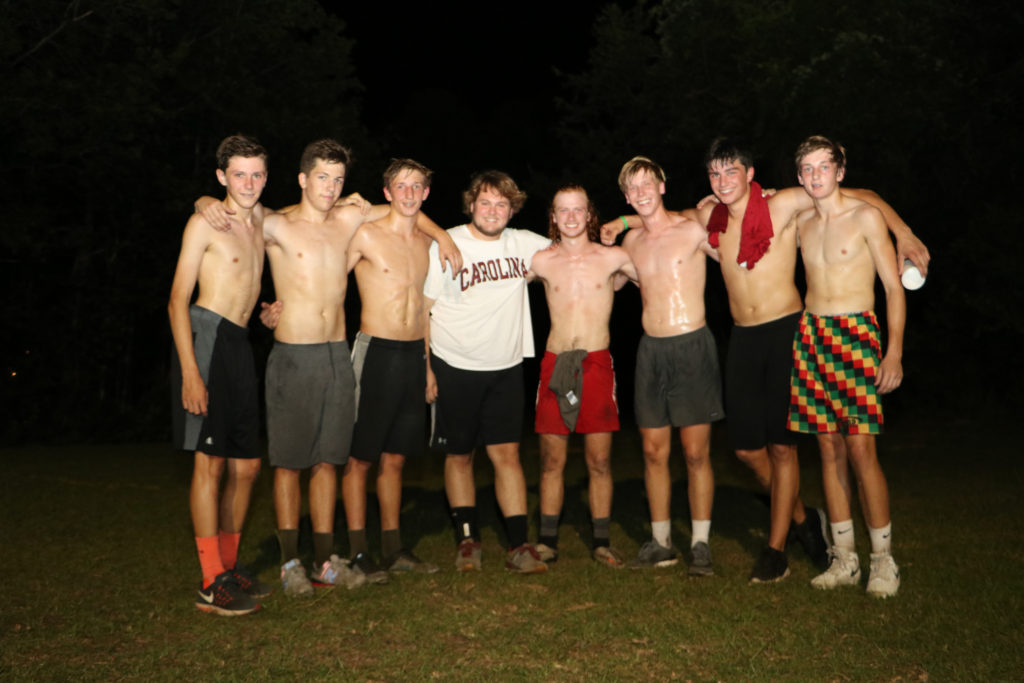 Troop 1 won the ultimate frisbee game against the staff!!!!!!!!!! The whole troop went down to watch the game, and it was better than anything I've ever seen!  This is only the second time that Troop 1 has beat the staff, and it's the only time we've won without someone going to the hospital!  I think I screamed so much that I won't be able to talk tomorrow.
The game didn't start until about 10:30!  Everybody was so excited afterwards that nobody went to bed before midnight.  I know I have to get up early tomorrow, but I figure that I can sleep on the bus all the way to Rush's.  I even asked Mr. Gage if I could put my sleeping bag in the trailer so that I don't have to wake up in the morning, but he said that wouldn't work since they have to put everyone's stuff in the trailer, too.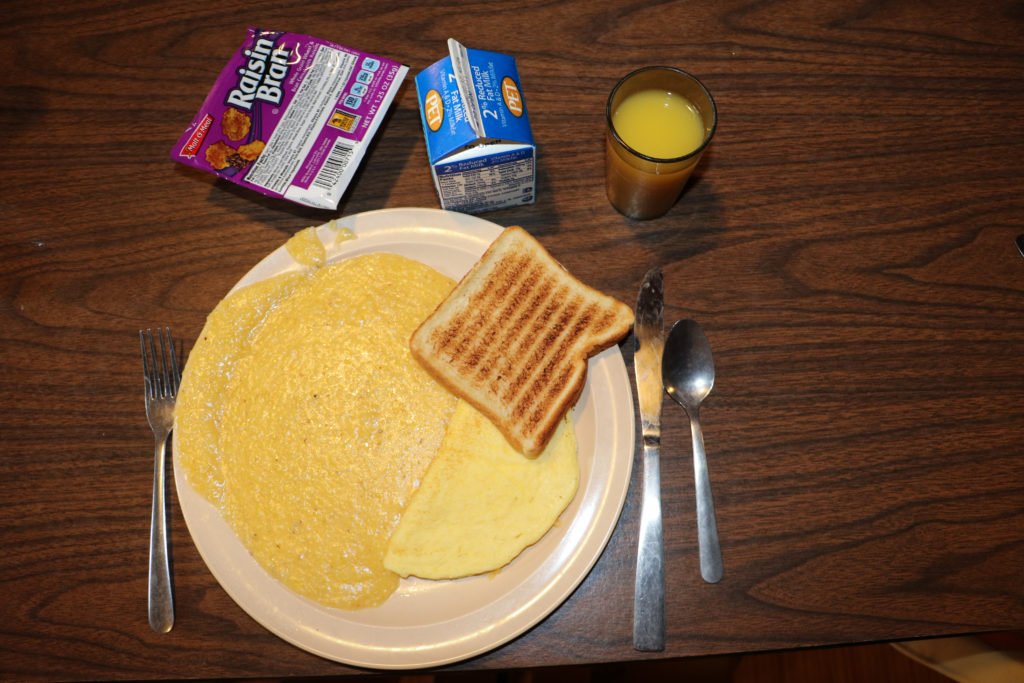 We started the day with omelettes, cheese grits, toast, cereal, and orange juice. It wasn't bad!  Graham Scheel told me that the grits would be like a pancake, but they were actually a little warm.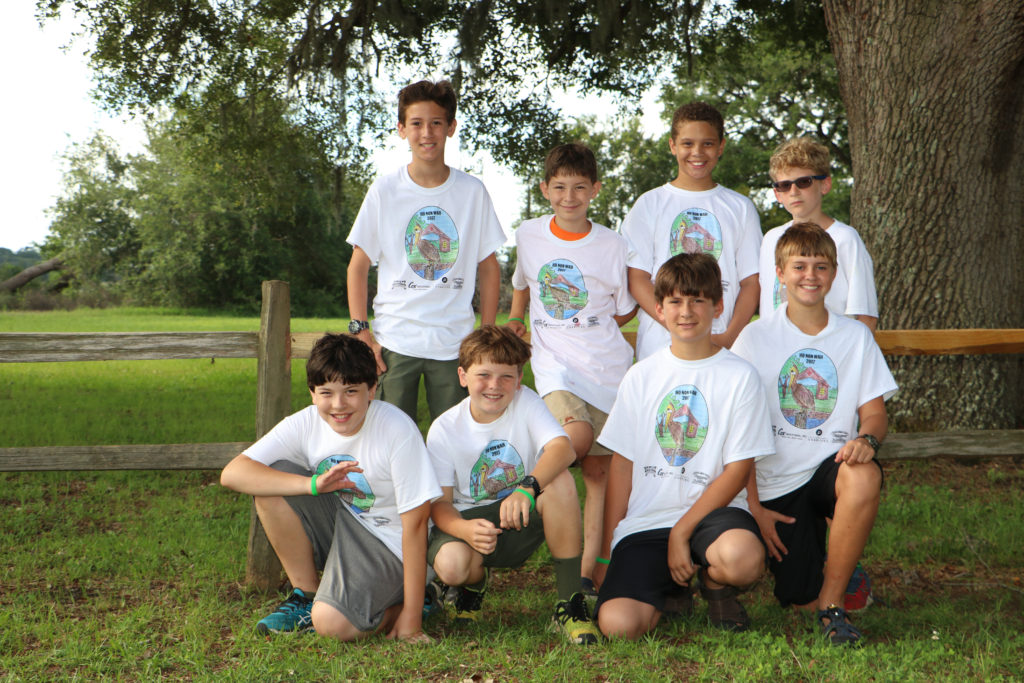 After breakfast, Mr. Foster took our photos by the river, and then we took pictures of the boys in each grade.  We had to run back to camp as soon as our pictures were made so that we could put on our bathing suits and go to the pool.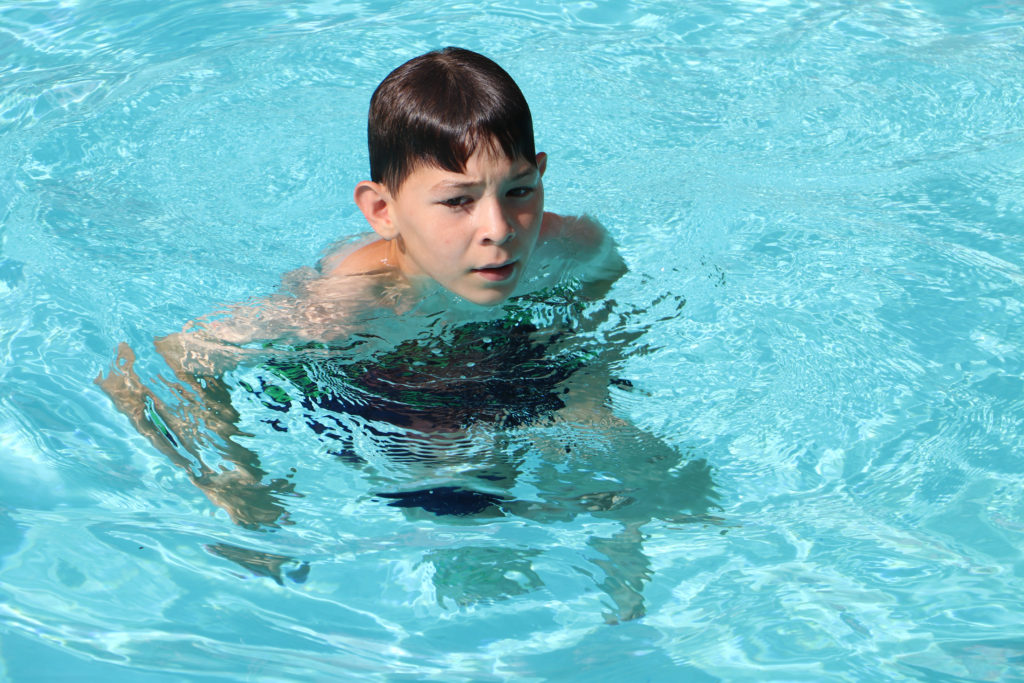 We had to get rings off the bottom of the pool, but after that we were finished with our swimming merit badge.  That's my first Eagle-required badge! I've only got 12 more to go!
We had to got to leatherwork after swimming, and I finished staining my key holder.  Dr. Lawton said he made the exact same key holder in 1980! I was all done after that!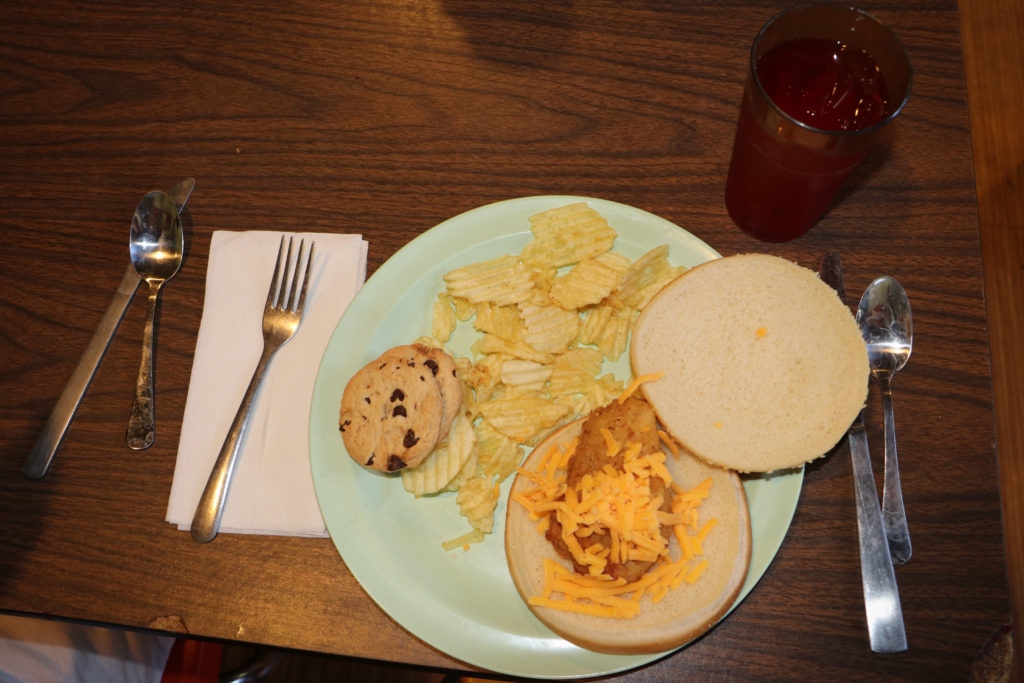 I had a chicken sandwich for lunch.  It was a little weird, because my chicken patty was only covered about half of my bun.  I think that Sarge must be tired, because he forgot to give us ketchup and mustard!  We had pickles again, so I gave mine to Gates.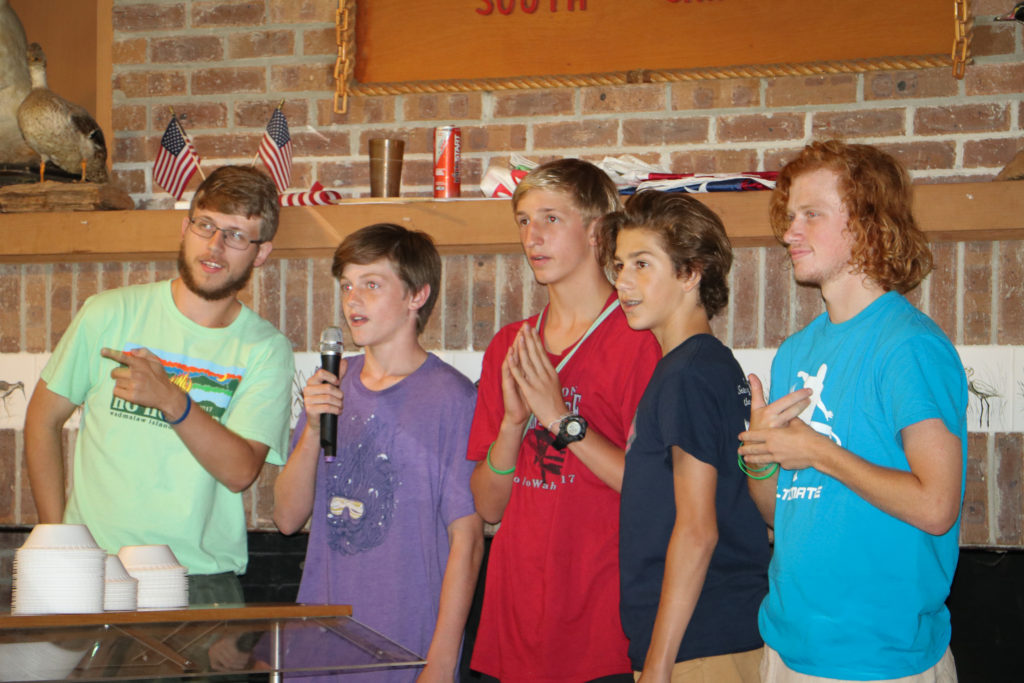 Troop 1 convinced Perry and Wonderland to let us lead the song after lunch.  I think Cole Sanchez made it up, because it went something like "Hey, Burrito!"
We just played all afternoon.  Troop 1 lost the egg toss competition, but we beat every other troop in the tug-of-war.  In the end, all the other troops combined to take on all the troop 1 boys.  They finally beat us!
There was a scoutmaster belly-flop, but Mr. Gage said he wasn't going to do that!  A lady from Troop 5 won instead.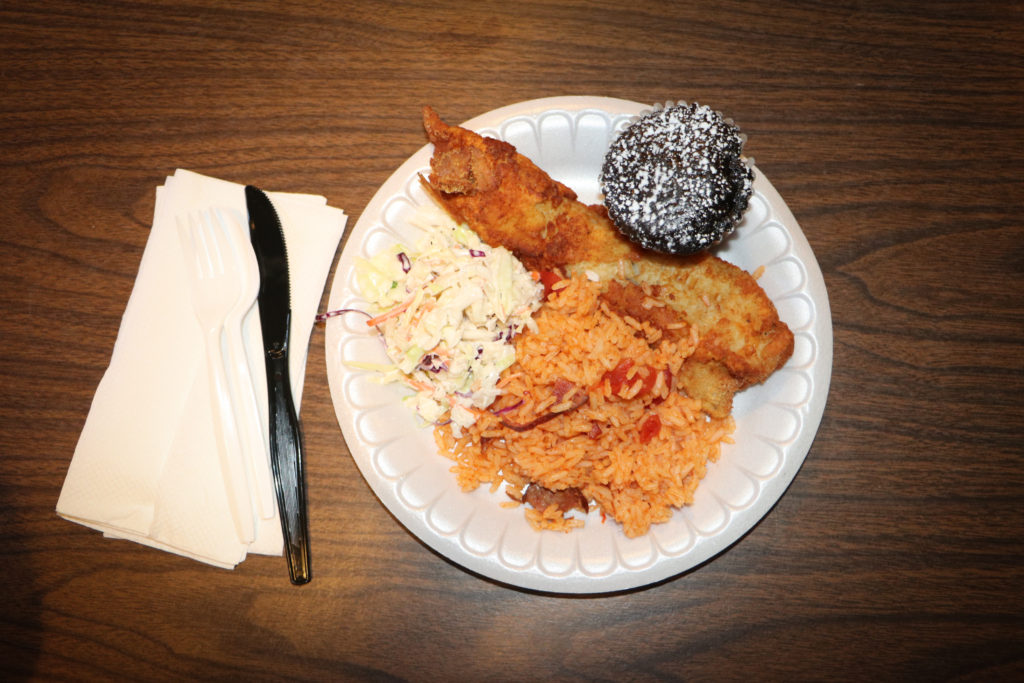 I had been looking forward to tonight's cheeseburger supper for the last two days, but when we got to the dining hall, Sarge put FISH on the plate in front of me!  And you'll never guess what was in the rice.   IT WAS PORK!!!  I ate peanut butter and jelly sandwich.
Tomorrow, I'm going to order a triple cheeseburger at Rush's and get at least two milkshakes!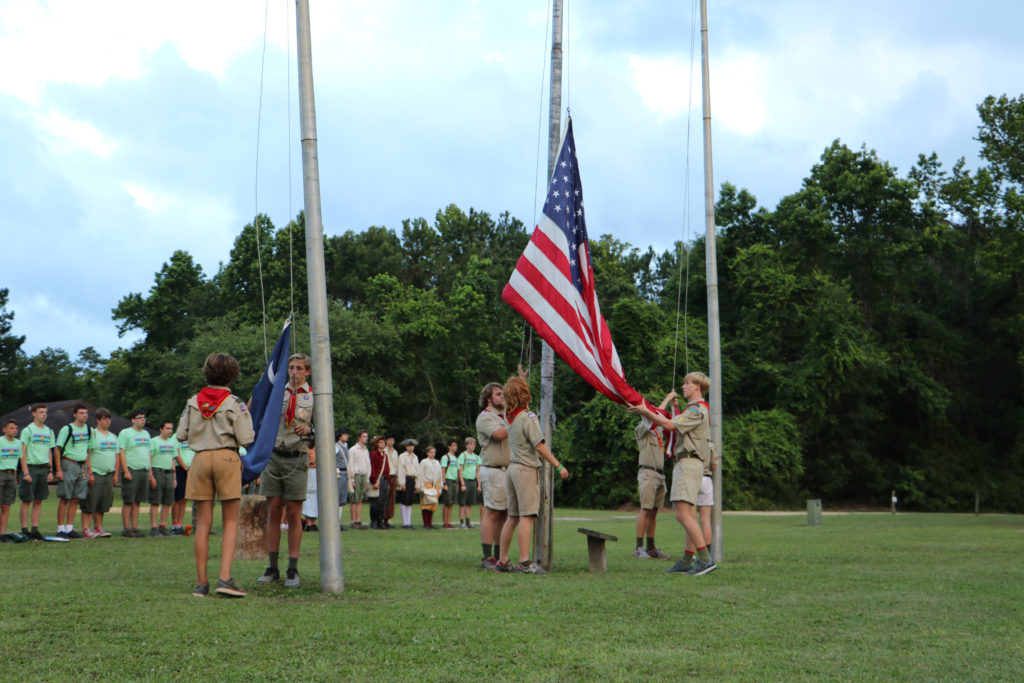 Troop 1 was in charge of taking down the flags after supper.  Conrad Glenn called the commands since he does that a lot in Junior ROTC at Spartan High.  We did a good job.  Sometimes, people get confused about how to fold the American flag!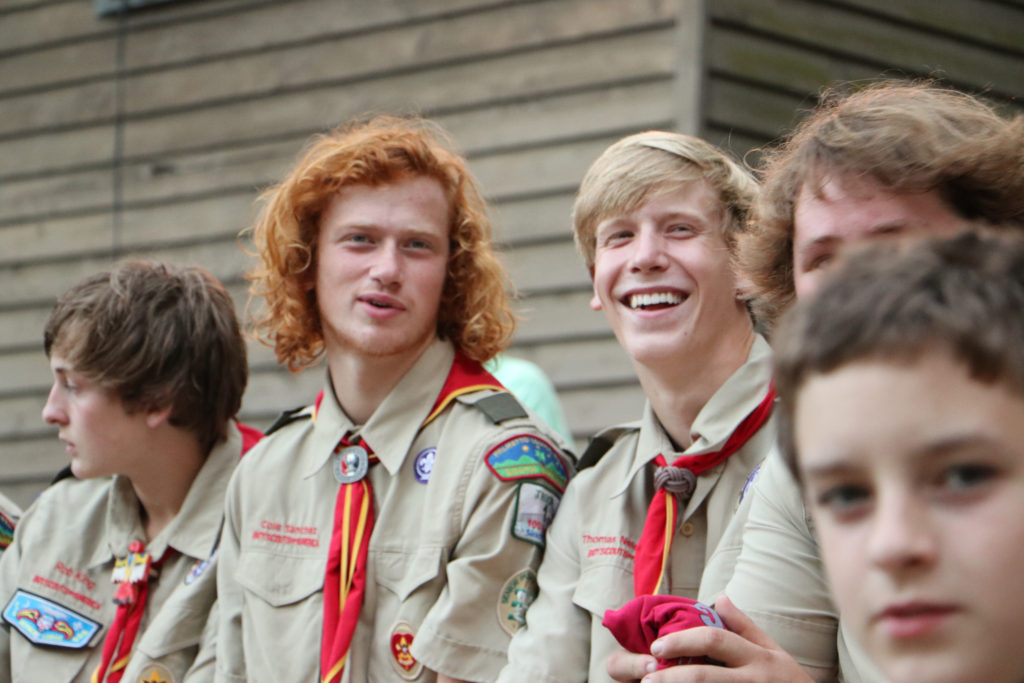 We went to the last campfire after we lowered the flags.  Troop 1 gives t-shirts to all the counselors that we like.  I got to give a Monkey-Butt t-shirt to Angus.  He was in charge of the Woodsmen program.
Several Troop 1 boys won awards.  Reid Stille got one for the best shotgun shooter.  Mr. Donnie said he hit 38 out of 50 skeets!  Aidan Pereyo and John Mullen both won awards for rifle shooting, and Ward Lilly won the award for archery.
We saw a slideshow of pictures from the week after the campfire, and then we got ready for the big game!  You already know how that turned out!
I think it is time for me to go to bed.  There are a few boys still playing cards, but I just can't keep my eyes open much longer.  Hayden Lewis is asleep on the concrete floor of my Adirondack!  I guess the day wore him out so much that he didn't have the energy to get into the bunk.
I'm glad to be coming home, but I'm already looking forward to next year at camp.  I heard Mr. Gage say this afternoon that it's only fifty-two more weeks until we are here again. Thanks for letting me come here.  I know you work hard to let me do stuff like this, and I know you were probably scared to send me off alone for so long.  I know I'm going to seem a whole lot older and a whole lot more confident when you see me again tomorrow afternoon… even though I probably won't smell so good.
I love you both,
Your son