Wednesday, 8:45pm
Dear Mom and Dad,
I'm tired!  All the Woodsmen went on a five-mile hike to the Charleston Tea Plantation today.  I'm pretty sure that is why Mr. Gage gave us the No-Monkey-Butt t-shirts this morning, but that didn't work so well.  Several boys have the Ho Non Waddle!  I'm doing ok since I used lots of Monkey Butt powder.  I think the fact that a took a shower while I've been down here helped, too.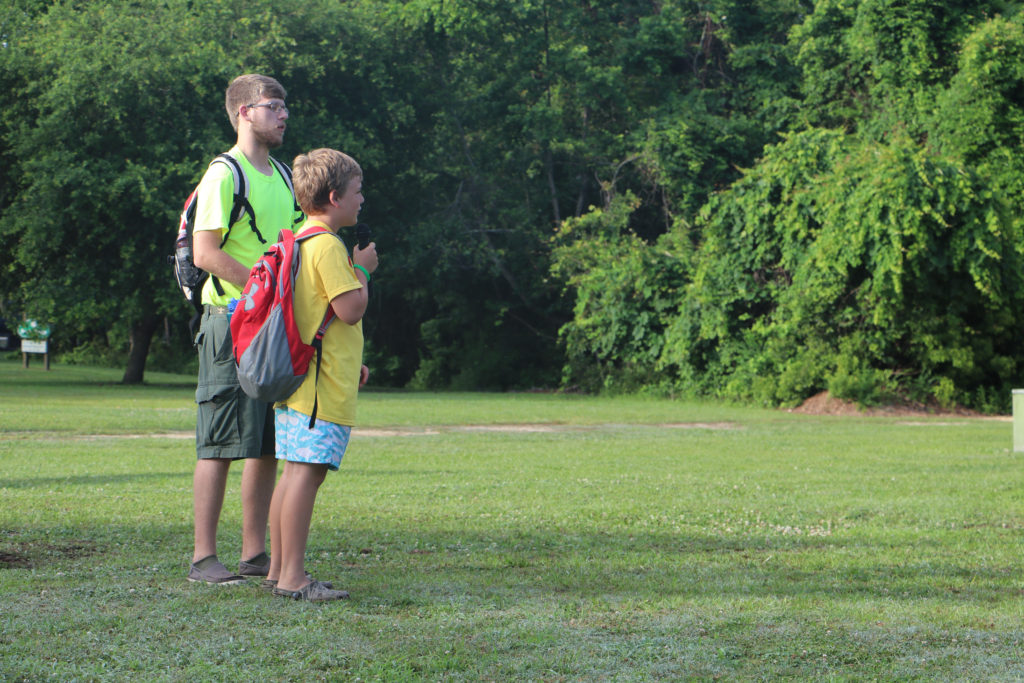 Gates Meyers got to lead the whole camp in the Ho Non Wah grace this morning!  He even talked into the microphone!  The grace goes something like "For the wind and the water, we thank thee of father…"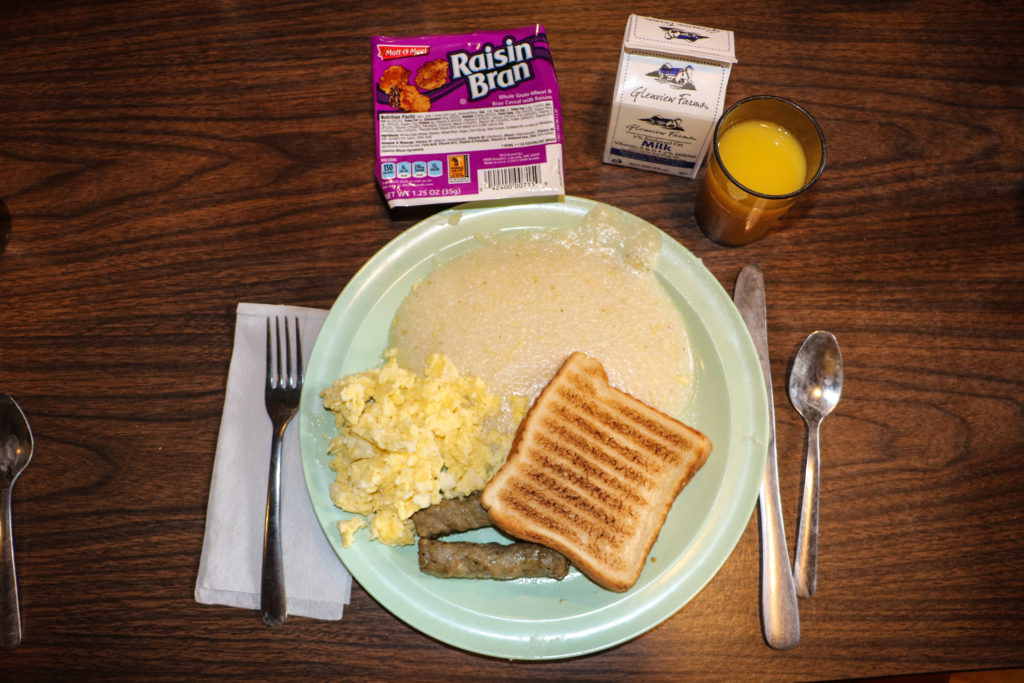 Breakfast was ok.  My eggs and grits were actually warm, but I didn't eat the sausage because I'm afraid of the skin-stuff that the sausage is wrapped in.  I should have saved my toast, because today was the day we sang "Yeah Toast!"  Wonderland was leading the song, and he had about 20 pieces of toast on one fork!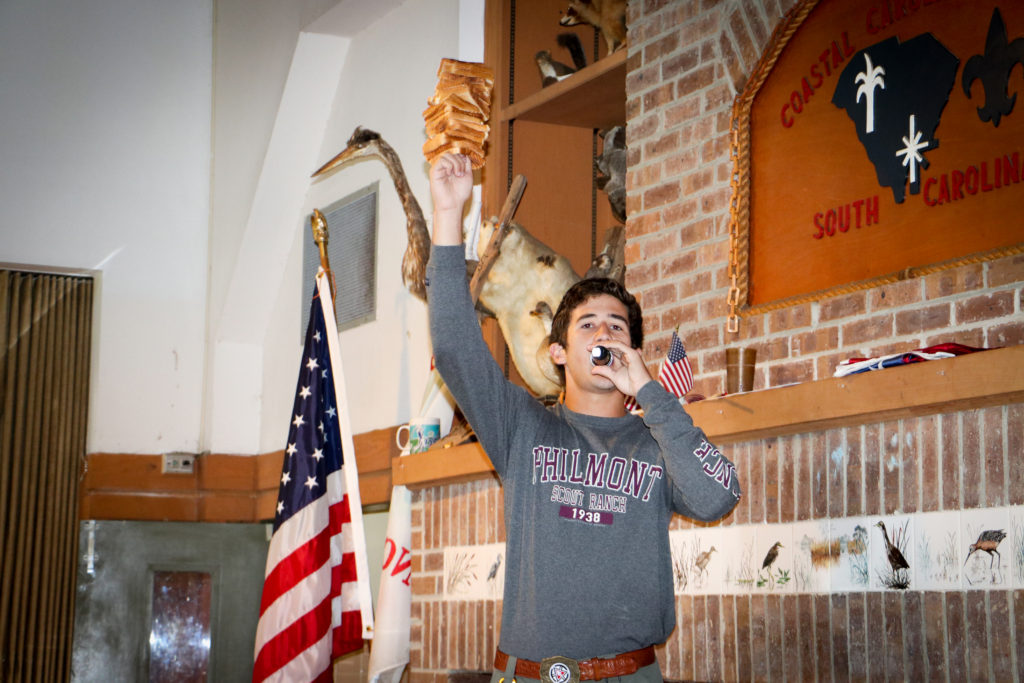 We left for the Woodsman hike around 8:45.  Some of the boys were tired by the time we reached the highway, but I did just fine!  We stopped for water about half-way to the tea plantation. I hadn't even emptied my water bottle yet, but the staff made sure we drank "lots and lots of water!"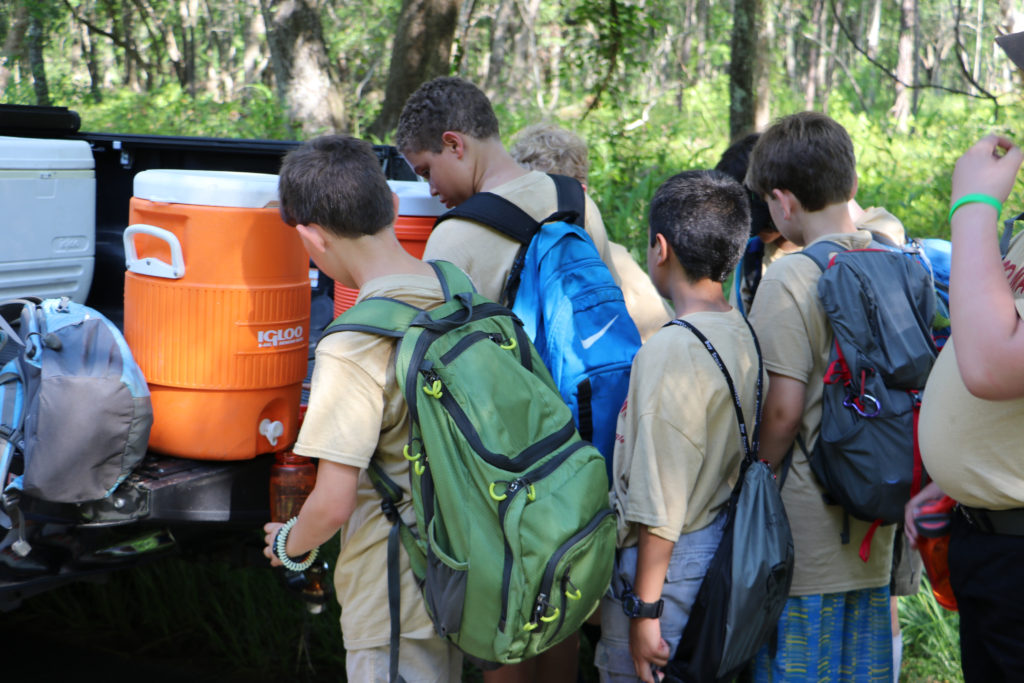 We had to make sure we walked on the left-hand side of the highway so that we wouldn't get squashed by trucks.  There were lots of adults walking with us, too, and they had orange vests on to make sure drivers saw us. Mr. Dunbar and Dr. Lawton both made the trip with us.
A dog followed us the whole way there, and when we took the picture in front of the big sign, he jumped right into the photo!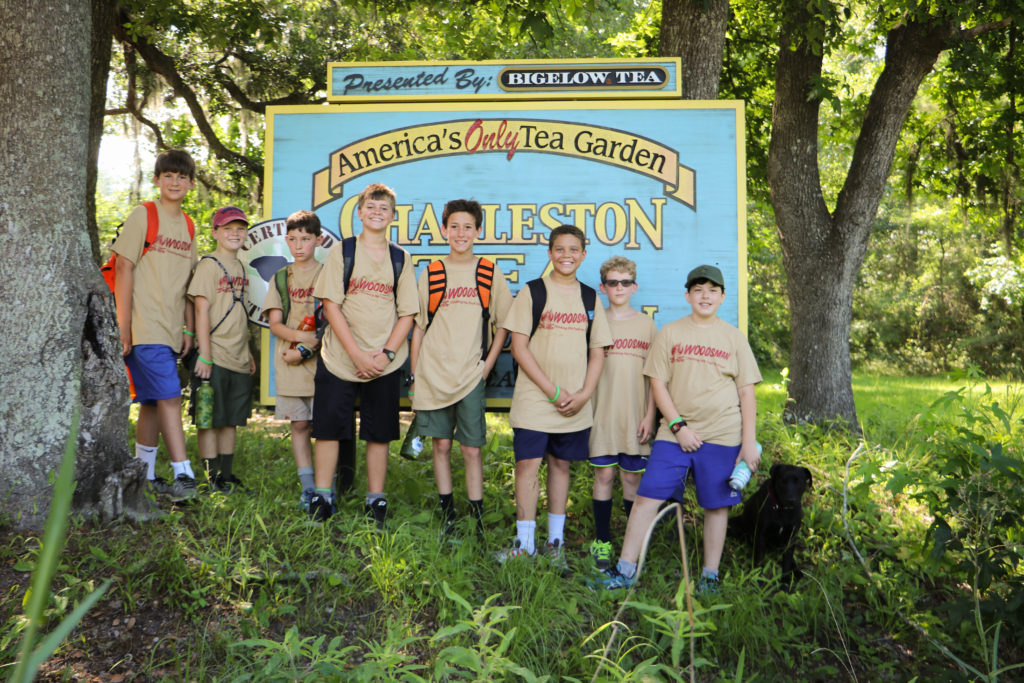 We toured the factory that makes the tea.  Did you know that all the different types of tea come from the same leaf?  They just cook them for different times in the big oven!  And I found out that this is the only tea plantation in the whole country!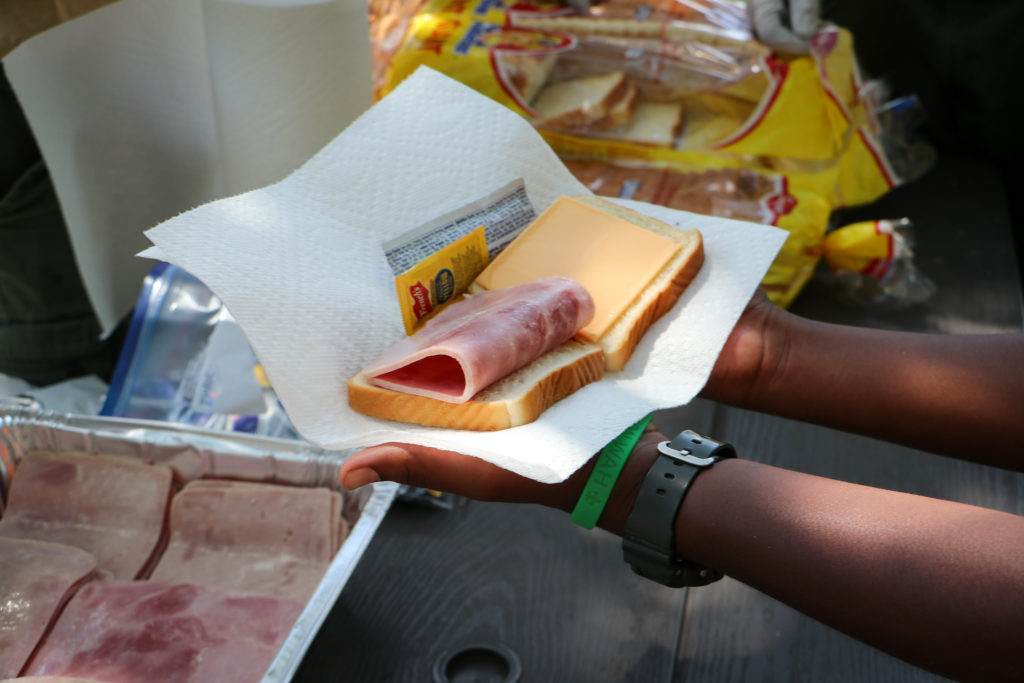 We had ham sandwiches for lunch on the picnic tables outside before we hiked back.  I HATE HAM!!!!!  I had a cheese sandwich instead, then I ate lots of snacks when we got back home to make sure I was full.  I wish we could have been in the dining hall because they had pepperoni pizza!
We didn't have any other classes after our hike, so I got to play all afternoon.
One of our toilets in the campsite has been broken for a few days, and today our sink clogged up AND our hot water heater broke!  Somebody fixed the sink, but we won't have a new hot water heater until tomorrow morning.  I decided it probably wasn't safe to take a cold shower since I might get sick, so I'm just going to skip one more day.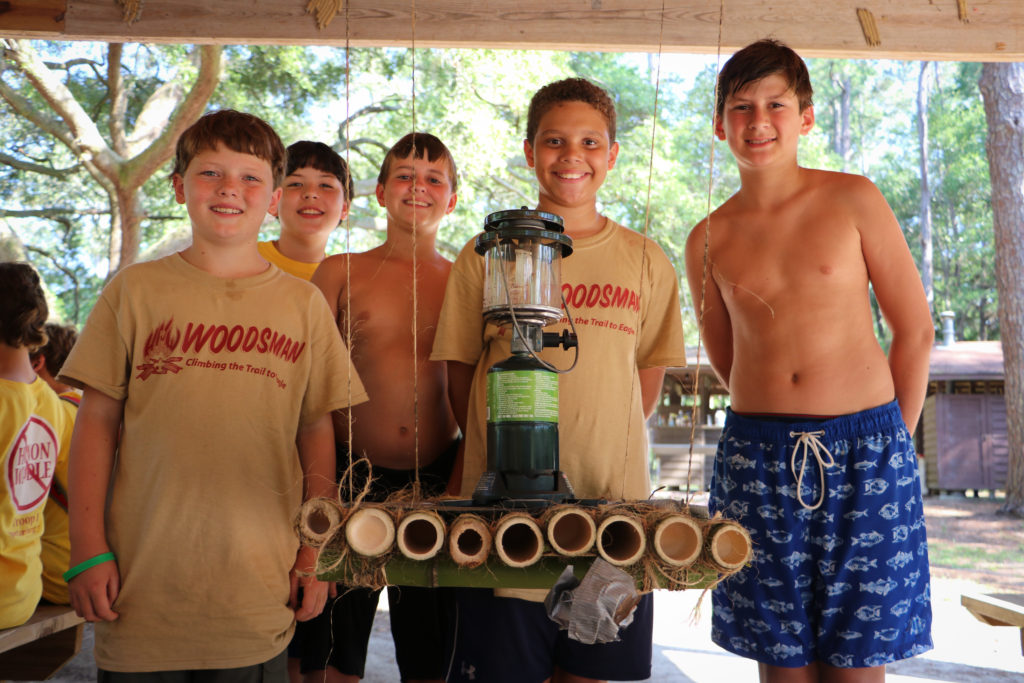 Some of the first-year boys made a table for our camp gadget tomorrow.  Will Lawton helped us with the lashings.  I'm going to plant some bamboo in the backyard when I get home so I can practice more.  I read in school that it can grow up to a foot per day!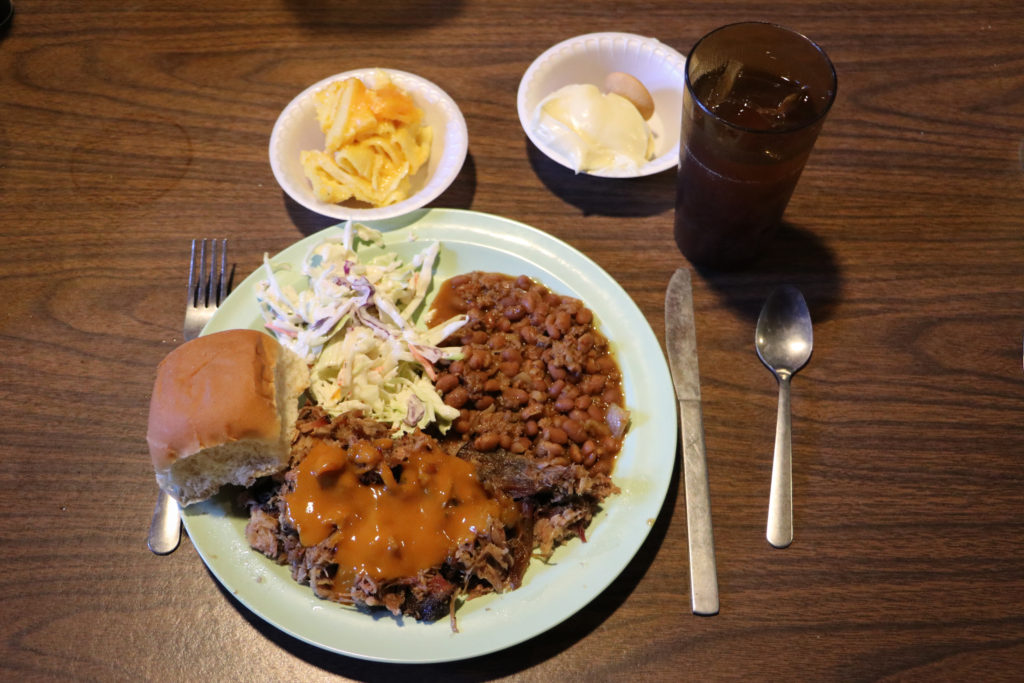 We had BBQ, coleslaw, baked beans, a roll, macaroni and cheese, and banana pudding for supper tonight.  The BBQ, rolls, and macaroni and cheese, and banana pudding were all good, but NO ONE ate the coleslaw or baked beans!  The garbage can was FULL of them.
I'm starting to think that something is going on with all the pigs that we are eating!  Do you know that we've had pork for eight of the ten meals this week?  That's almost 80% of the time!!!
Monday breakfast (sausage links)
Monday lunch (ham hoagie)
Tuesday breakfast (sausage gravy)
Tuesday lunch (hot dogs)
Tuesday supper (chicken and rice with chunks of sausage)
Wednesday breakfast (sausage links)
Wednesday lunch (ham sandwich or pepperoni pizza)
Wednesday supper (BBQ)
Do you think someone is getting paid to buy lots of pigs?  I think we are all going to start oinking soon!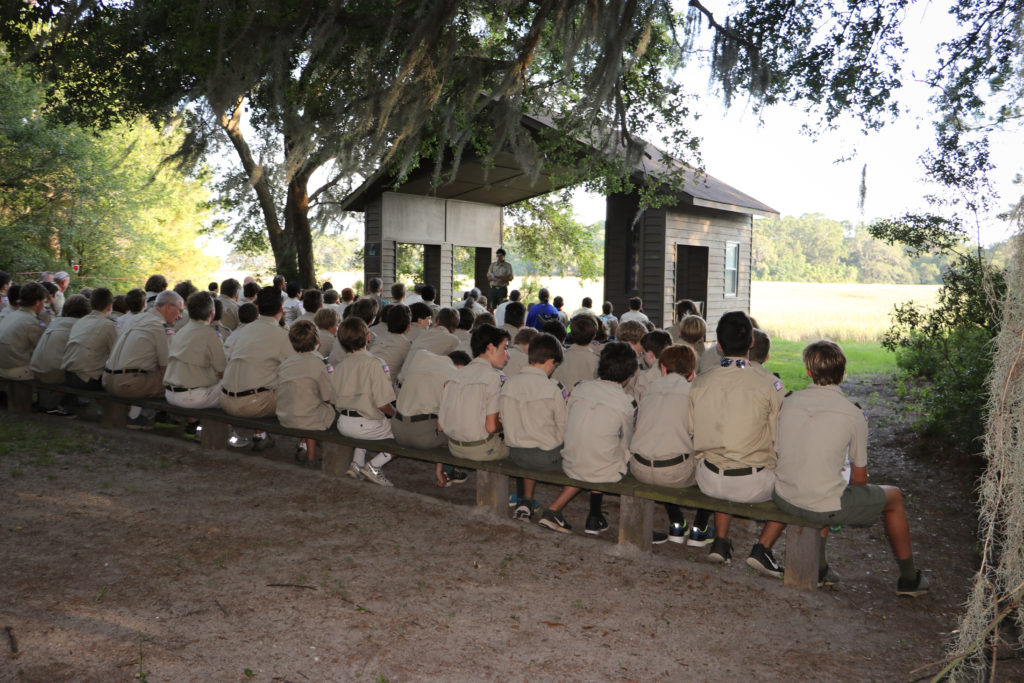 We went to chapel after supper.  We sang "God Bless America" and "America the Beautiful."  The view behind the chapel was amazing. It made me feel really close to God, and that was a pretty neat feeling.  While I was sitting there, I also started thinking about how much I want to be an Eagle scout.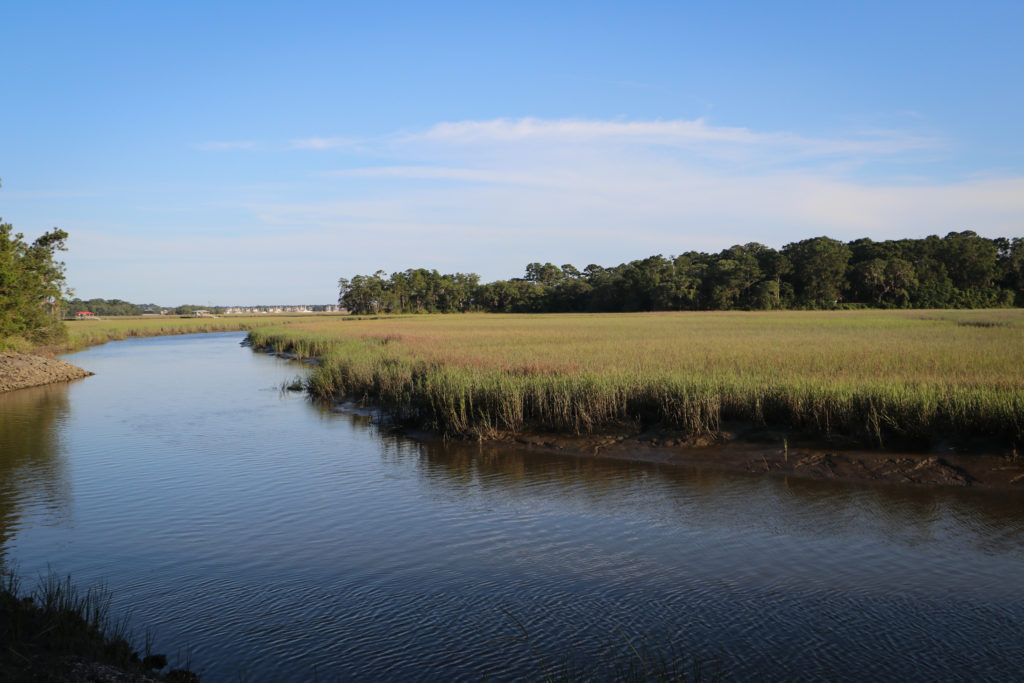 And since I am talking about church, I should probably be honest and say that most of us went to chapel.  We found out that about five boys from Troop 1 skipped the service – even though they were talking about it all day in the dining hall and the whole troop went there as a group.  Those boys are all cleaning out the big bathroom in the dining hall right now.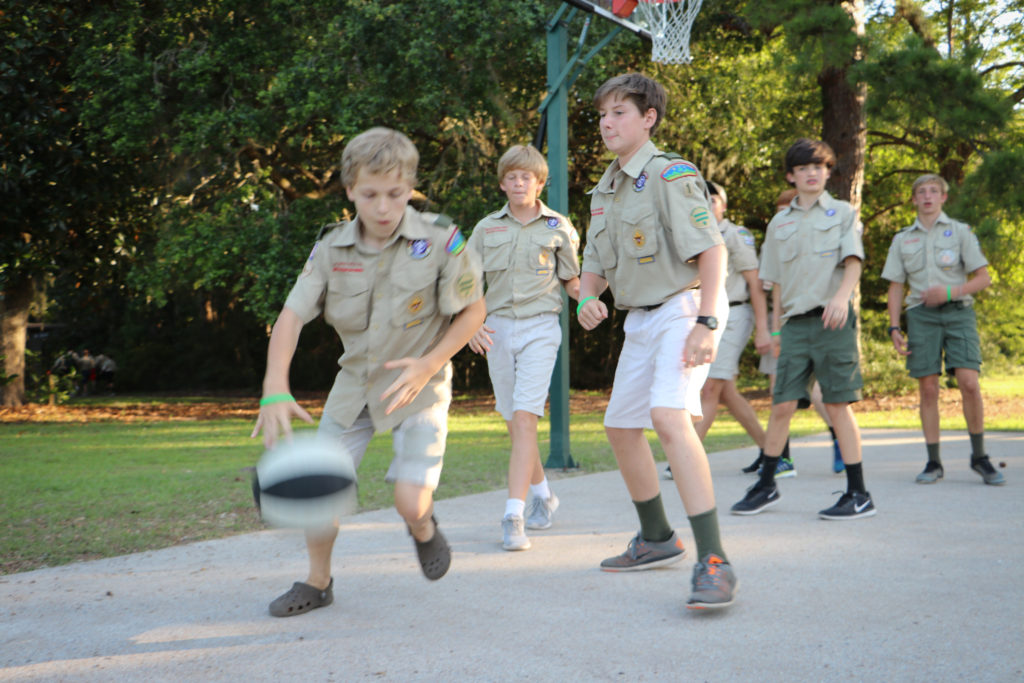 Lots of boys are playing basketball and ultimate frisbee tonight, but I'm just going to hang out in the campsite and play cards with some of my friends.  I'm a little tired from the walk today, so I'm probably going to turn in early.
I hope you aren't too sad without me there to keep you company, but I'm having a great time.
I love you both,
Your son
PS – One of the second-year scouts let me look at his essay for environmental science this afternoon.  I thought he did a great job, and he said that I could share this with you!  I don't understand why they wanted him to write about endurance in an environmental class, but I guess somebody knows what they are doing.
What Sustainability Means

I think what this means is the ability to stay organized, and to be able to have an imaginative mind.  Sustainability might also mean to be able to stay or learn easier.  It may mean that you can sustain your physical fitness level over a long period of time without practicing that sport or speed.  I can't say, "I know what sustainability means!" because I didn't sign myself up for this class, my mom signed me up for "Sustainability."

Sustainability means to "endure."