Tuesday, 11:30pm
Dear Mom and Dad,
Troop 1 beat everybody at sports night!!!  I know I should write about my day in order, but that just can't wait!!!  We beat the competition in ultimate frisbee and in basketball!
The day started out just fine.  I'm sleeping fine, and my mosquito net is keeping the bugs, the lizards, and raccoons from getting too close.
We wore our ultimate frisbee t-shirts today.  I think they let everybody know that we are pretty serious about winning!  Breakfast was good.  We had biscuits with sausage gravy, cereal, and juice.  We sang the Milk song today.  One person makes an udder with their hands while we sing and the other person does the milking.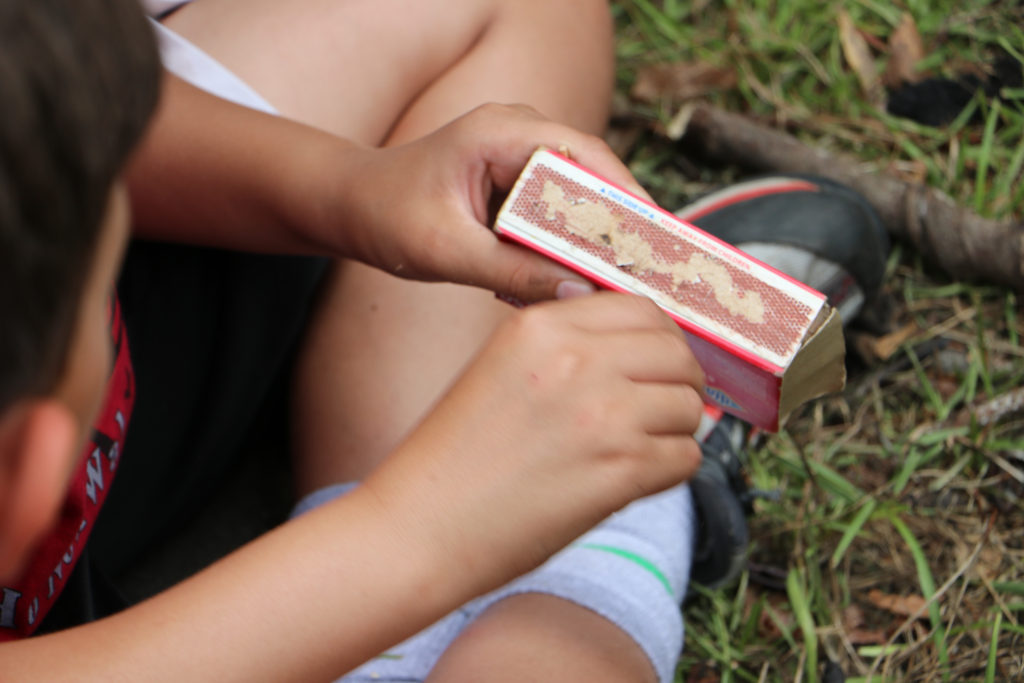 We were busy in Woodsmen this morning.  I made a fire!  The hardest part was that there was only one old box of matches for all the Woodsmen, and there was nothing left to strike the match!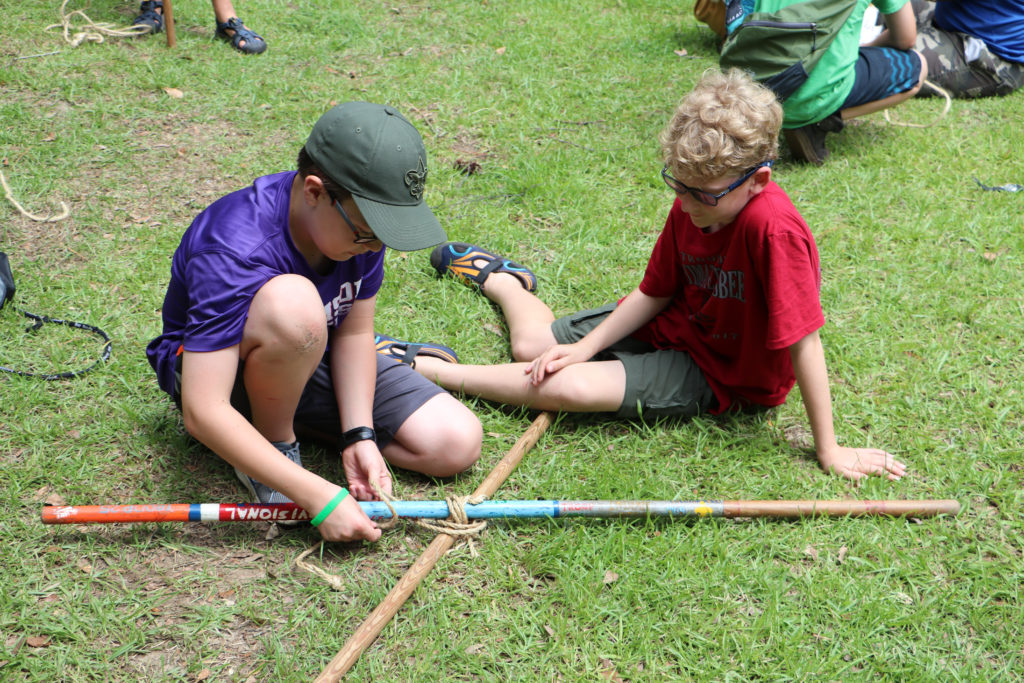 We also worked on lashings in Woodsmen today, and I got to help with a flag ceremony.  Tomorrow, the Woodsmen go on our five-mile hike!  We even got a special t-shirt to wear when we head out to the Charleston Tea Plantation.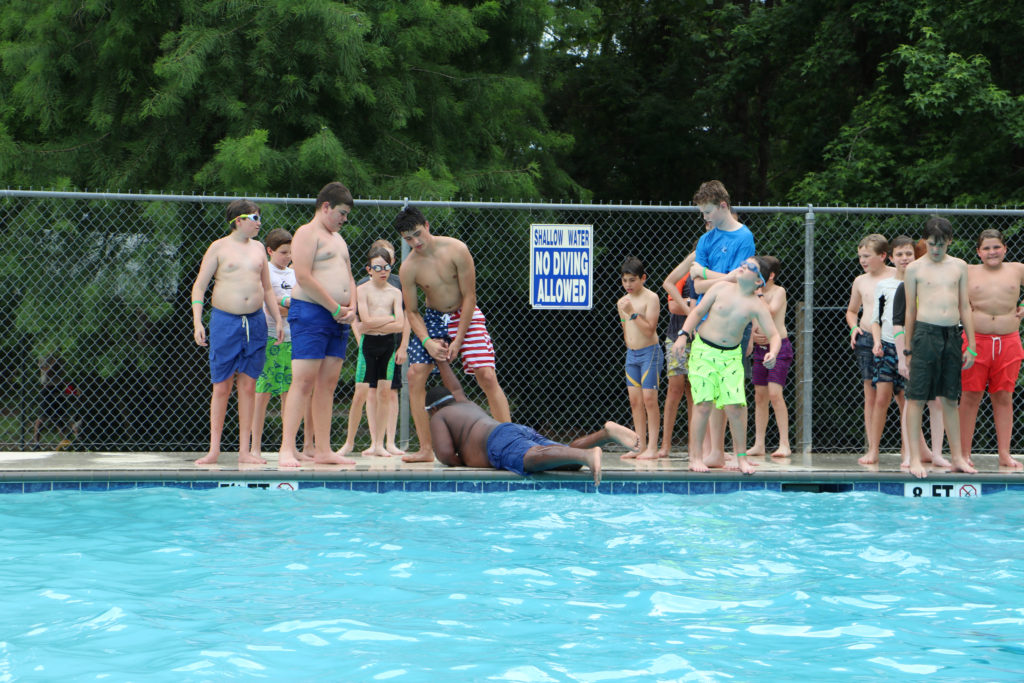 When I was walking to Woodworking, I saw Conrad in his Swimming merit badge class.  I think he was saving somebody from drowning!
Some of the older boys told me that Spencer Lawter was the best scout on the shotgun range.  He hit six out of ten skeet today!  I can't wait until next year when I can take shotgun and rifle.  Maybe Grandpa can help me practice before then.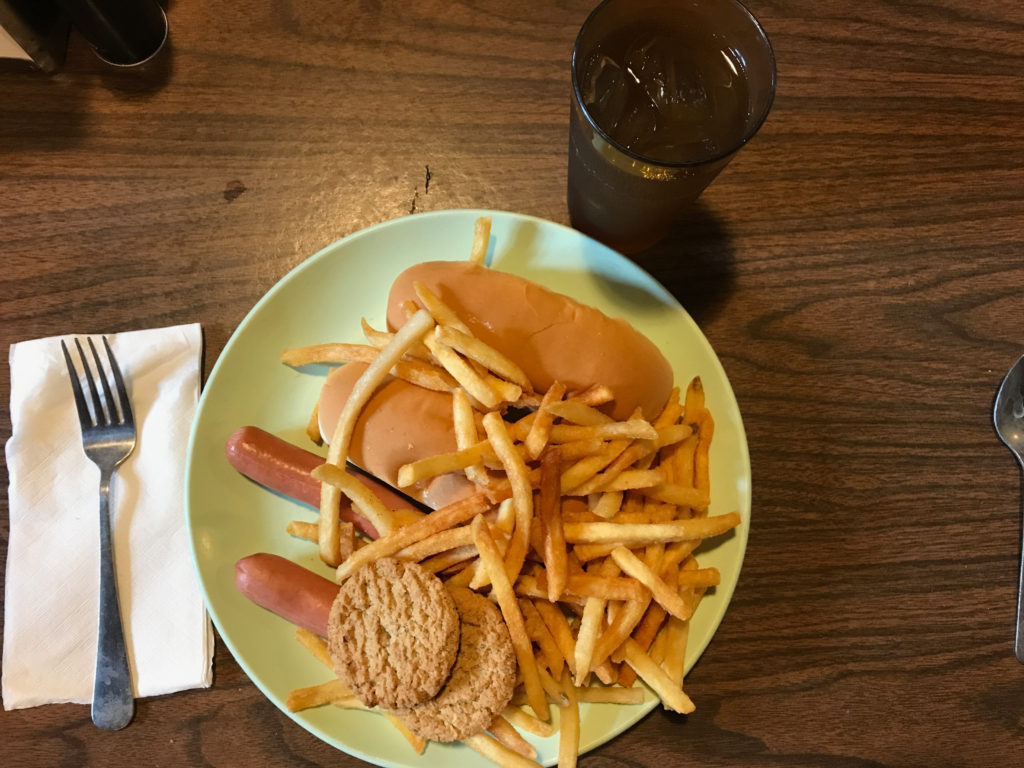 Lunch was the best meal ever!  We had hot dogs, french fries, and cookies!  I even went back for seconds.  The air-conditioning in the dining room leaks on my table.  One boy at my table had the "lucky seat" at lunch, his food kept getting sprinkled!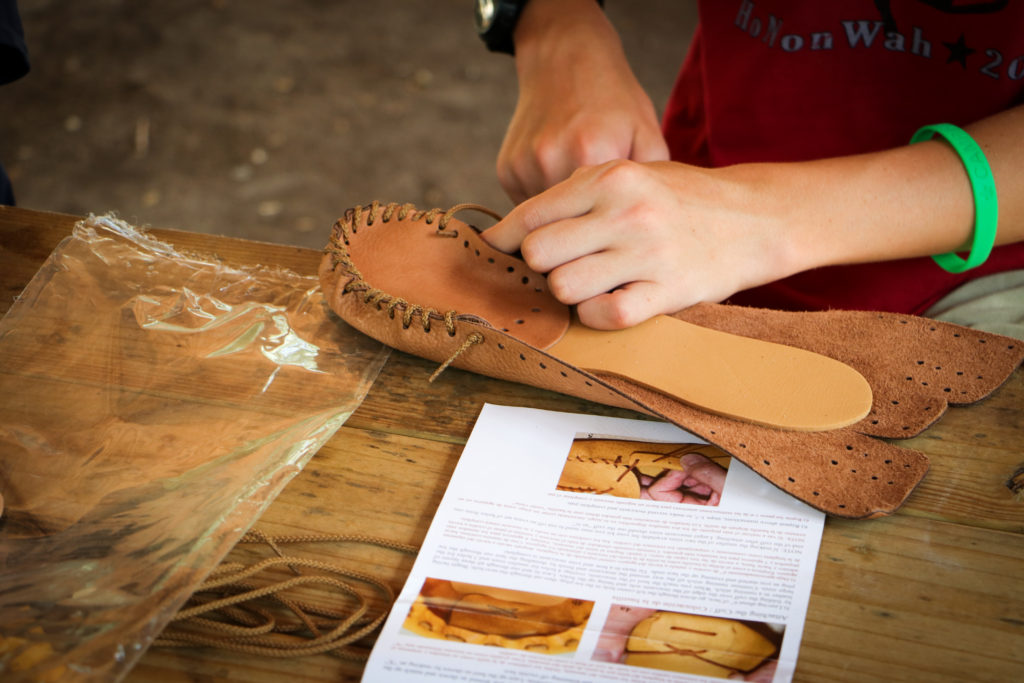 This afternoon, I saw lots of boys doing neat things for homework for their classes. Hayden Green was making moccasins for leatherwork, Nate Hill was making a basket for Basketry, and William Lovelace made a tepee and a necklace for Indian Lore.  I saw Dr. Lawton take lots of photos, so I bet you can see them at http://troop1.smugmug.com.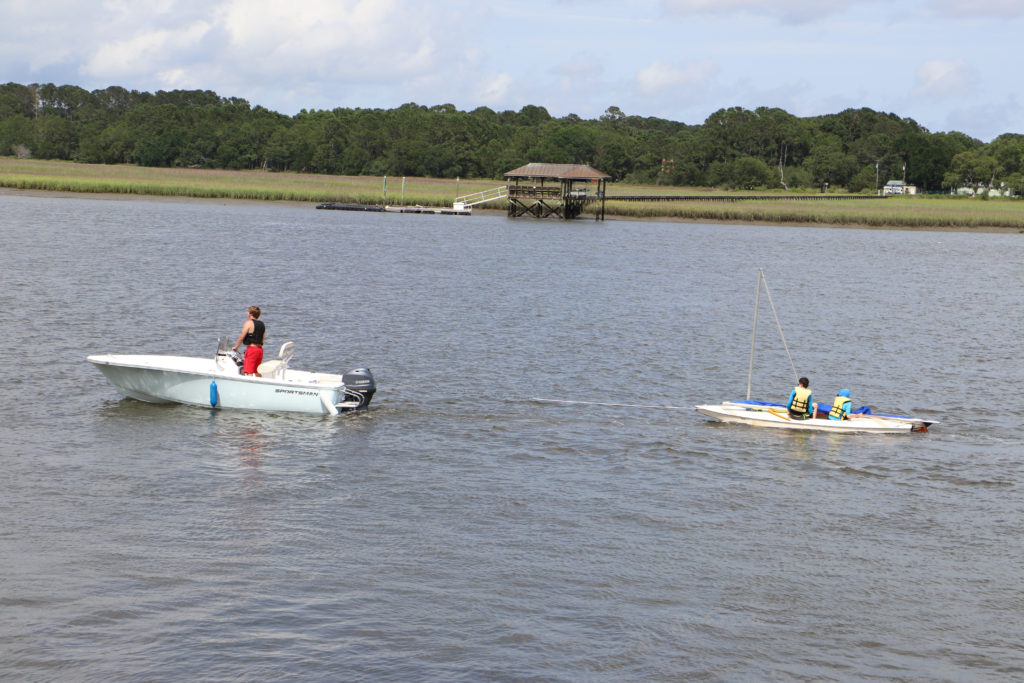 I saw Drew Lawton getting towed back to the dock in his sailboat!  Drew told me that his sailing partner didn't know how to follow directions very well at all!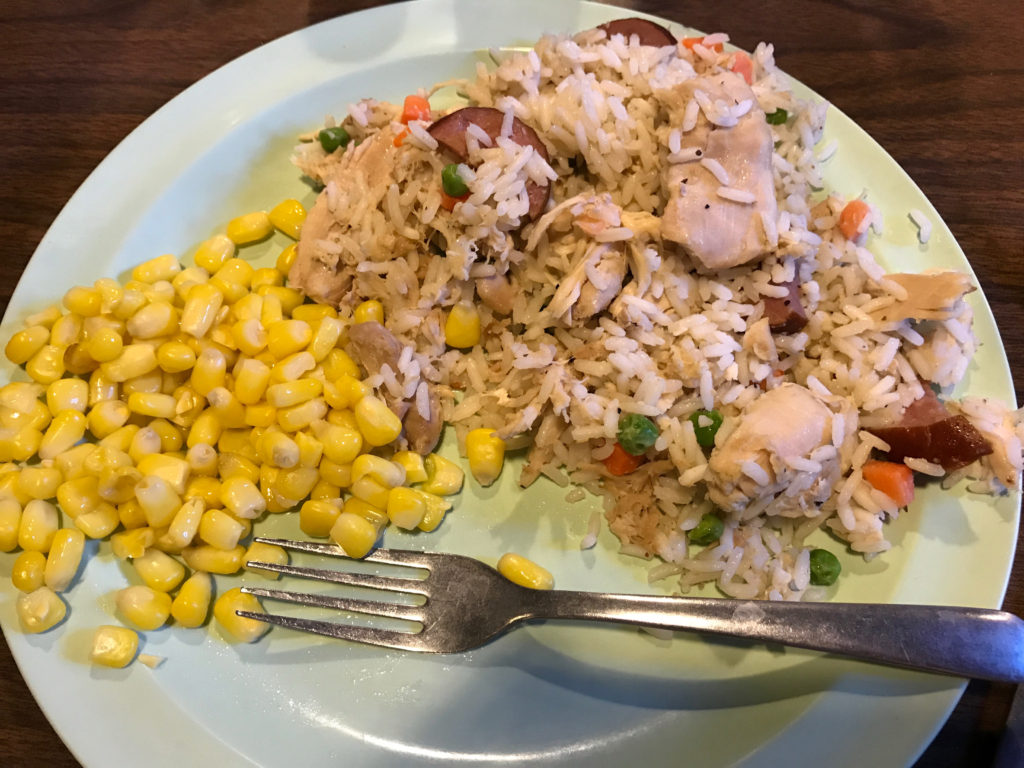 Supper was NOT good.  This is what my plate looked after I was FINISHED!  I think it was supposed to be chick and rice casserole, but I just ate my roll!  We didn't get dessert, but the Woodsmen had an ice cream social after finger printing merit badge, so I got plenty of calcium!  Oh – and I had a Klondike bar from the Trading Post, too!  Graham Scheel was eating one earlier, and I couldn't resist!
Tonight was so busy it was just plain crazy.  In between finger printing and ice cream, Troop 1 beat everybody in basketball and ultimate frisbee!  I didn't even get back to the campsite until almost 10 o'clock!
I'm tired, so I need to go to bed.  I'll talk to you tomorrow!
Love you both, and please tell Grandma and Grandpa I said thank you for sending me a letter.
Your son