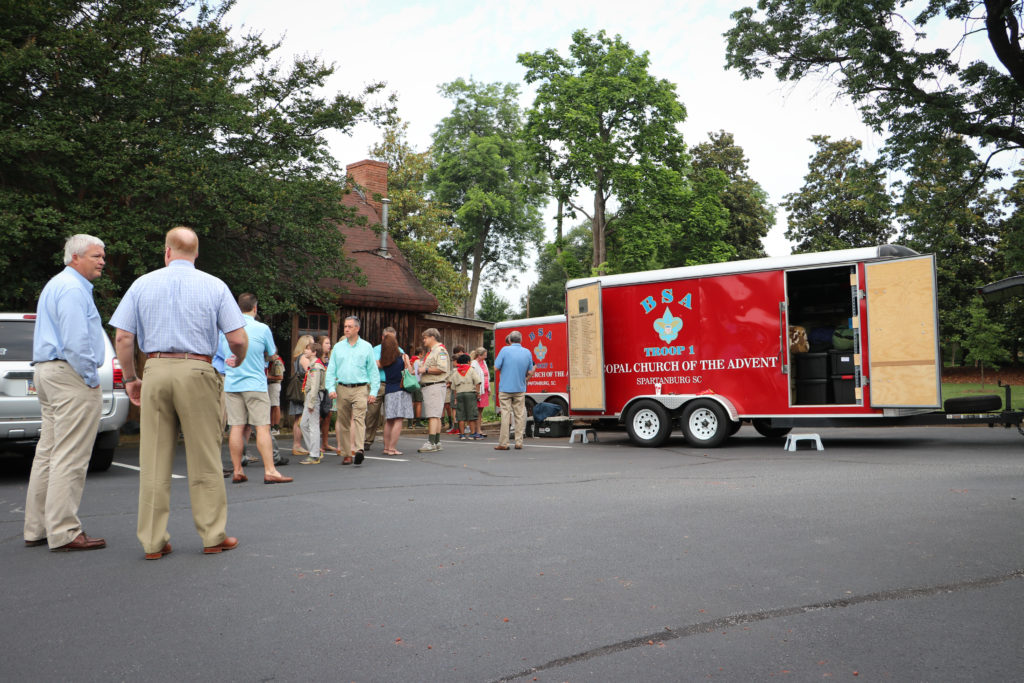 Sunday evening, 8:30pm
Dear Mom and Dad,
I'm having a great time at Camp Ho Non Wah so far!  It seems like it was forever ago when I woke up in Spartanburg this morning.  I was pretty nervous before I had to talk at church this morning, but I think I did ok.
I was on the church bus that had air conditioning today, but I don't really think it worked at all!  It sure seems like a church as nice as the Church of the Advent might be able to afford a little freon!  And did you know the paint has almost completely peeled off the hoods of the both buses?  I was almost going to say that First Pres. has nicer buses, but their tire blew out on the way to camp, so I think I still had it better than them!
Before we got too far out of Spartanburg, another first year scout (I promise it wasn't me) pulled out his pocket knife and was playing with it while we were on a pretty bumpy part of the highway.  Apparently Dr. Lawton saw it in the rearview mirror, and he wasn't really happy about an open knife blade on the bus!  Somebody isn't going to get their knife back for a while.
We ate at Rush's on the way down.  Some of the older boys told me that is the only restaurant in Columbia that actually serves Troop 1.  I'm not sure if I believe that or not since everyone behaved really well.  I had a double cheeseburger, large french fries, root beer, and a giant chocolate milkshake.  I figured I needed to eat a lot since I might not like the food at camp.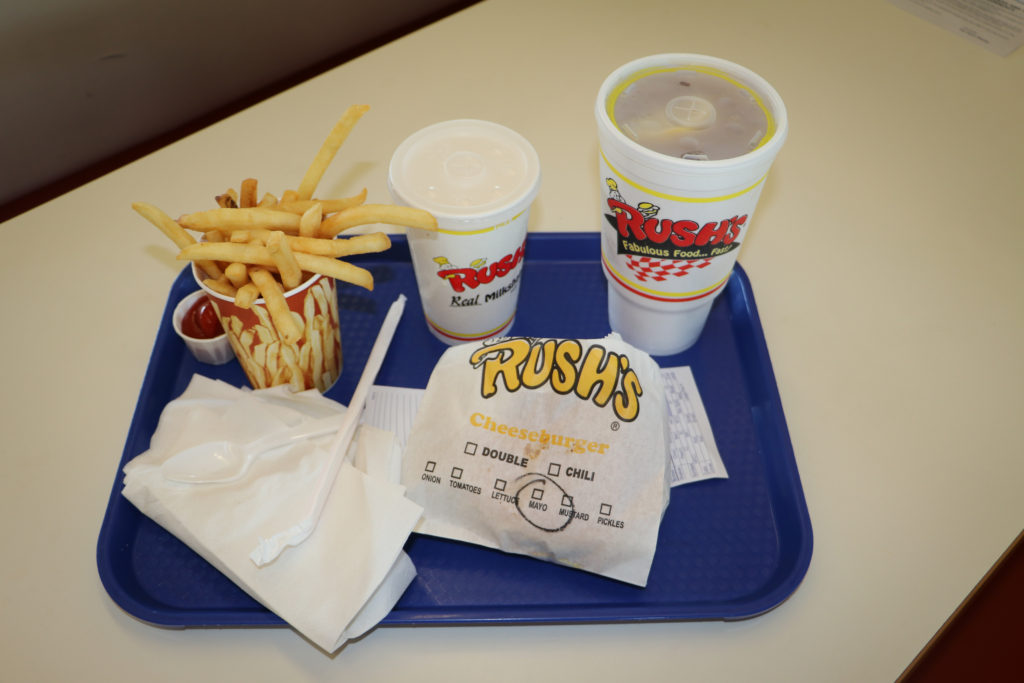 We got to camp a little after 2:00.  It's really pretty, and it's right on the water.  Lots of the counselors know the Troop 1 scouts because we've been coming here for so many years.  We had to go to the dining hall first to learn about how to be a waiter, and then we went to the health lodge to get checked in by Mr. Howard.  He gave us all yellow wrist-bands that we are supposed to wear all week so that they know we belong here.
I couldn't take my swim test yet because it was thundering, but I'll do that early tomorrow.  It never rained!
We all got settled into New Shirmer campsite.  It's really big and there are a lot of trees here.  All of the first-year scouts are in Adirondacks – that's basically a shack with three cinder block walls and lots of spiders.  William Lauer is not very happy about where he is sleeping, but I think we'll all be ok.  I'm hoping I get to see Rocky Racoon tonight.  If I'm lucky, he might even come visit me in my bunk!
We gathered at the flagpole before supper.  The counselors lowered the flag today, but Troop 1 will get to do that at least once this week.  I'm hoping I can get to help!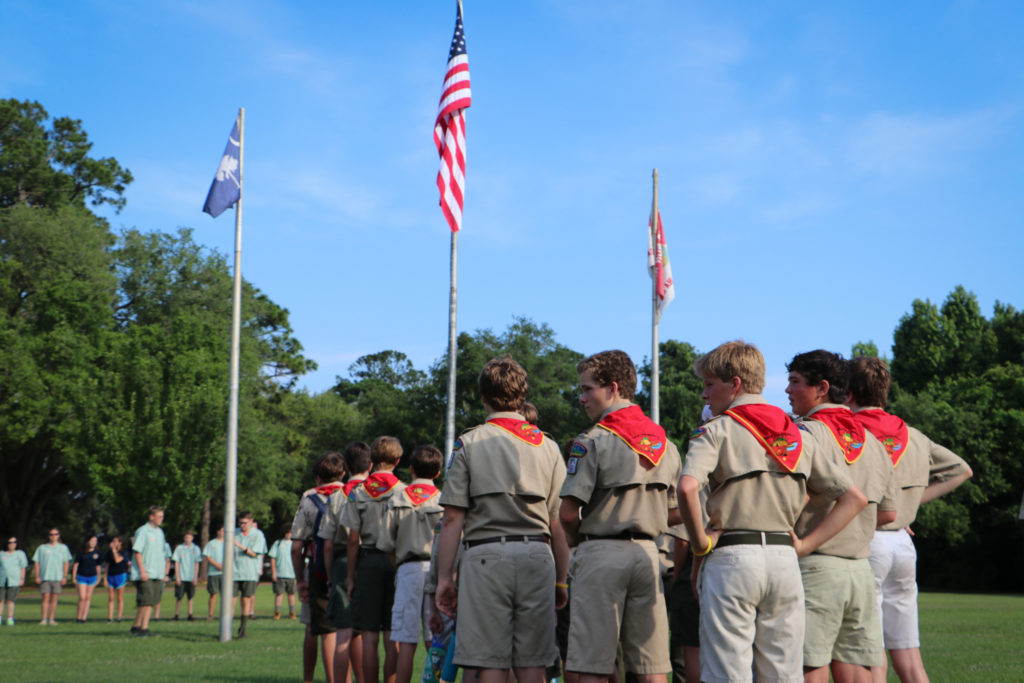 I thought supper was awesome.   We had Salisbury steak, green beans, mashed potatoes, and chocolate pudding with chunks of chocolate.  Shannon said he had never eaten green beans before!  And I don't think he is ever going to eat them again!  John Russell was at my table, too, and he actually ate a salad from the salad bar.  Mom and Dad, I'm not going to lie to you… that's not going to happen with me this week.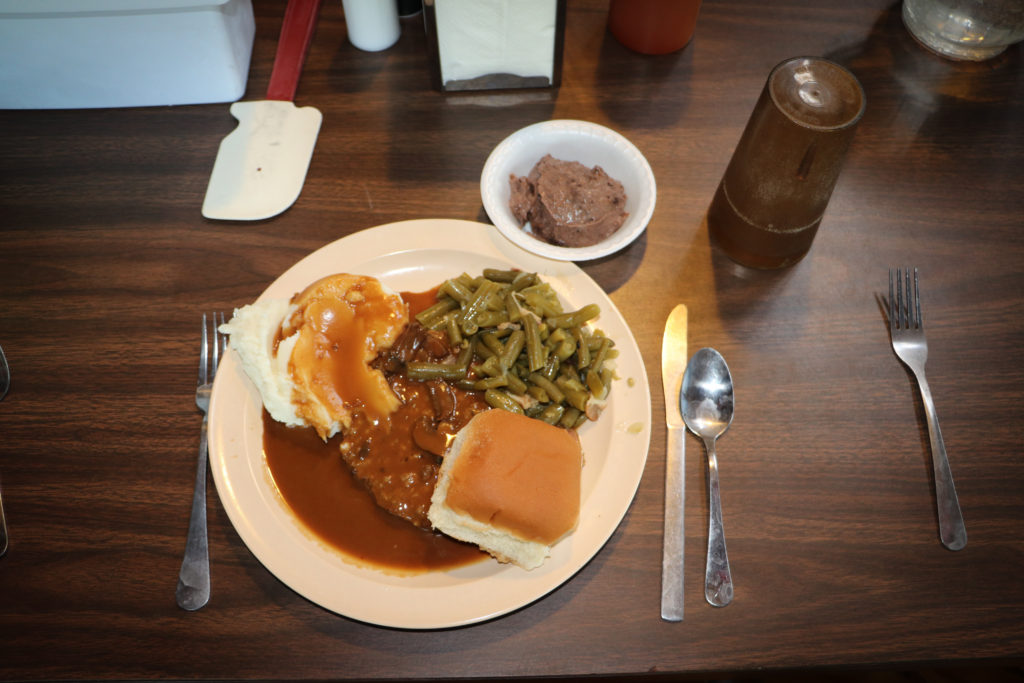 We've been playing frisbee and catching frogs after supper.  Henry Miles, Will and Drew Lawton, and Spencer Lawter made the first camp gadget out of bamboo and rope tonight.  They made a holder for the hoses.
Oh – and we have lots of water and Gatorade at camp!  Mr. Montgomery cleaned out the coolers with Clorox so that we won't get sick, and then Mr. Gage mixed up the Gatorade with a canoe paddle!  I didn't see anybody clean the paddle…
I can't wait for classes to start tomorrow.  I'm going to spend most of my day in the Woodsman program, but I'll get to take swimming and leatherwork, too.  I might make a belt or a wallet!
I don't think I'm going to take a shower tonight.  I know everybody tells me I need to worry about the Ho Non Waddle, but I just don't think that is going to happen to me.  There are several boys who have a Mom or Dad who is a dentist, and they've told me I need to brush my teeth while I'm at camp… but I think that since I rinsed my mouth with Gatorade, I should be ok as long as I brush them once or twice.
I hope you don't miss me too much.  I'm going to be just fine.  Please tell Buddy and Rex hello for me and don't forget to give them a dog treat.
I love you,
Your son and soon-to-be Tenderfoot Scout