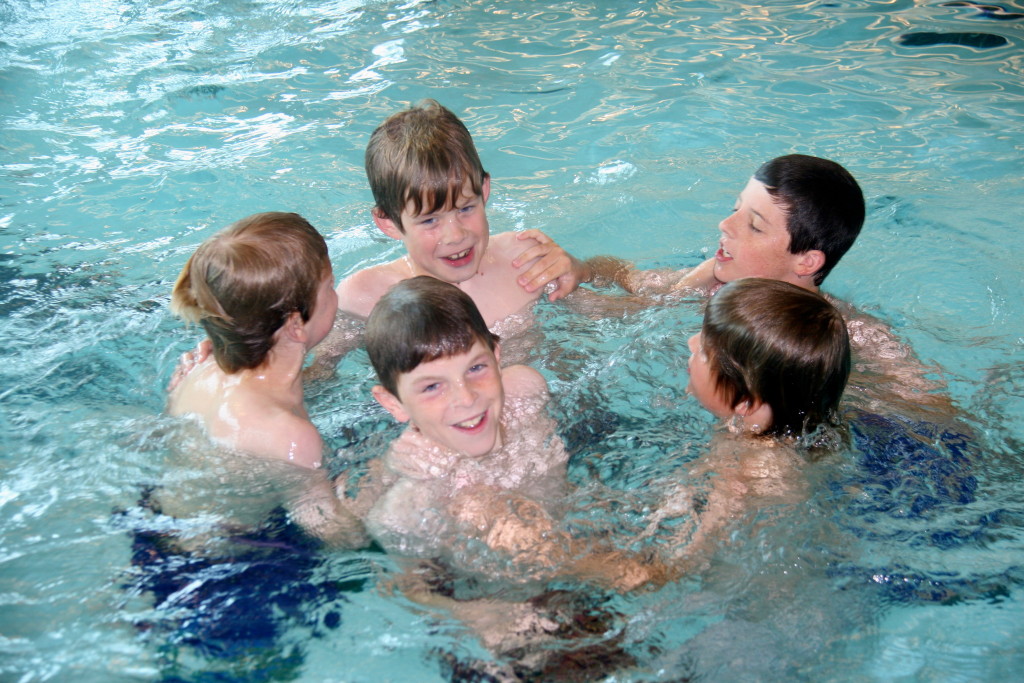 When: May 16-18
Where: USC Upstate
Cost: $15.00 per person (scouts and adults) plus $5.00 if taking a Merit Badge
This price includes two (2) nights camping, pool time on Friday and Saturday, event patch, Merit Badge instruction (swimming, lifesaving), lifeguards, and lots of fun with your scout buddies.
It is almost time for the 12th annual Spring Aquatics Camporee. It is a very special event this year as the leadership of Troop 1 has assumed responsibility for running the event this year.
This is a great opportunity for Troop1 scouts to participate in a district wide scouting event even if they have already earned the Merit Badges being offered, and also a good time to complete First Class Cooking Requirements. You may look on the pages following this of who needs any of the Merit Badges being taught. First year scouts and any others not having the swimming merit badge will earn that badge. Scouts who have completed the Swimming Merit Badge are encouraged to complete the Eagle Required Life Saving Merit Badge.
Event Summary: 
Friday – Scouts should arrive at USC Upstate (a map will follow) after 4:30 p.m. and set up their campsites. Swim test and supper will follow.
Saturday – The day will be divided into Merit Badge classes and the service project. Scouts will only have the opportunity to work on one merit badge. There will be a campfire Saturday night.
Sunday – We will attend an Interdenominational Service (led by our Advent Youth Director and Troop 1 Chaplain David Dixon) in the morning, pack up, and scouts should be picked up at 9:30AM.
Each Troop will handle all of its own meals. Troop 1 scout' s will be responsible for their own food and also need to bring a mess kit and utensils for eating and cooking. The troop will have the scout trailer and provide grills and stoves for cooking. Look forward to seeing all of you around the pool!
Registration for the Aquatics Camporee is closed.